Step 1 – Open a DOS promot for launching a special command line. One simple way you can do it would be by clicking Start/Run, typing CMD.
Step 2 – Enter  the command line for locking your station:
rundll32.exe user32.dll, LockWorkStation
and your computer will be locked.
The computer lock can be achieved in many ways, here is bellow an example which is using the native screen saver possibilities. For a more professional option check the 14 days trial of the usb lock software and folder lock software.
Bellow you find the procedure for installing a password-protected screen saver. Please make sure you have selected a screensaver and it is set to start within 15 minutes of inactivity. (more…)
If you don't have a keyboard with a Window key or simply don't like the keyboard method, then here's how you can make a desktop shortcut to lock your computer. Bellow are the instructions used to lock down your computer using a shortcut. (more…)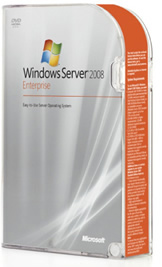 You can use Group Policies to lock down a Terminal Server session on a Microsoft Windows Server 2008-based or Microsoft Windows 2000-based computer. With the following settings, even the administrator account will have restricted access. It is highly recommended that you create a new organizational unit instead of modifying the policies on an existing one.
Note: The use of these policies does not guarantee a secure computer, and you should use them only as a guideline. ID Security Suite offers you also a usb lock, device lock and folder lock solution.
The Dsacls.exe tool
Dsacls.exe is a command-line tool that you can use to query the security attributes and to change permissions and security attributes of Active Directory objects. It is the command-line equivalent of the Security tab in the Windows Active Directory snap-in tools such as Active Directory Users and Computers and Active Directory Sites and Services. You can use Dsacls.exe to lock out Terminal Services end-users from files and folders on a Windows Server 2003-based computer or a Microsoft Windows 2000-based computer.
Check also the article: How to use Dsacls.exe in Windows Server 2003 and Windows 2000 and the attached PDF document to this post.
ID USB Lock Key is a security program meant to protect your computer from unauthorized users. It denies access, by providing a security block-screen which can be unblocked with the USB stick where you have the key generated by the program. You can download a 14 days trial version or you can get your hands on license on the safe order page. (more…)
The children of today have opportunities past generations could only dream of. The movies of the past have become the reality of today. With the advent of the internet, children are now able to bring the world closer to them, develop friendships across the globe, and having instant information at their fingertips. With this technology also come concerns for the children's safety. The best way to keep you children safe is to use parental controls. ID Parental Advisor can oversee your child while they surf the net, keeping them safe and out of harms way. (more…)
Everyday, on the news, we hear about the threat of cyber attacks. From visa centers to government agencies, to personal computers – they are all at risk of an internet intrusion. If you don't protect, attack is imminent! Purchase ID Firewall to ensure you are safe from cyber attacks.
You're thinking, well it's just my home computer, I don't store anything valuable on it. STOP! Think for a moment. Do you use online banking, do you use Paypal, do you have logins with passwords to some sites, is your name, address, and telephone number on your computer, do you use email, do you surf the web? If you answer yes to any one of these, you are at risk! (more…)